TWO posts in one day from me?! Mark it on the calendar!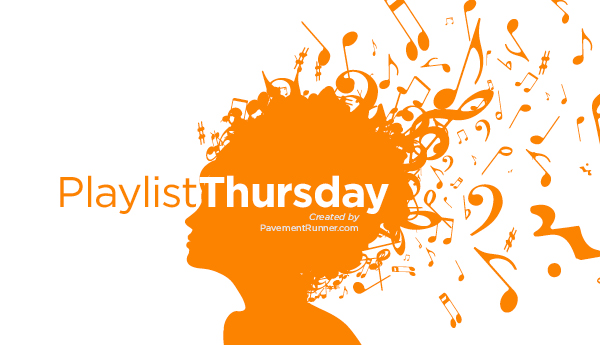 I decided to do a Playlist Thursday, which I got from my girl Carlee at Be The Change, who originally got the idea from Pavement Runner.
If you don't know me by now, you know that music pretty much fuels my life. I love checking out and creating playlists, so I decided to hop in on the fun! You can also check out what Carlee and Pavey are listening to!
Here's the format of Playlist Thursday:
Something Old: Songs that are at least 5 years old. (I know that isn't too long to be considered old, but music turnover happens quickly.)
Something Current: Songs that have been released within the past year.
Something to Consider: This is the wild card category. Feel free to list any song: old, current, guilty pleasure, underground, whatever.
Here's what I came up with:
Something Old
Artist: Foo Fighters
Song: The Pretender
Side Note: I've been on an alternative rock kick lately, and found this song on my Pandora one day. I wound up downloading it and love rocking out to it, whether in my car or on the elliptical. Dave Grohl alluded to political unrest behind the song (released in 2007), but never gave a true meaning behind it. Honestly, it's not something I would have thought of, but hey, it still led to an awesome song.
Quotable: "What if I say that I'll never surrender? What if I say I'm not like the others?"
Something Current
Artist: Fall Out Boy
Song: Centuries
Side Note: Okay, this song was totally overplayed thanks to ESPN using it for the College Football Playoff as well as the NHL All-Star Game. So what. It's still an awesome song. Plus, we all know everyone has those moments in life where they want to scream the chorus of the song. ;-)
Quotable: "Some legends are told, some turn into dust or to gold, but you will remember me, remember me for centuries."
Something to Consider
Artist: Imagine Dragons
Song: Warriors
Side Note: I love Imagine Dragons. This was another Pandora find that turned into a download. The song itself is short (2:50), but it is awesome from start to end. It was originally written for the 2014 League of Legends Championship, but also became the anthem for the 2015 FIFA Women's World Cup. How cool is that? Anyway, this song makes me feel like a warrior because I am one, even though I never played League of Legends. Still, I fought to make myself the person I am today!
Quotable: "W

hen you'll have to rise

above the best and prove yourself,

Your spirit never dies!"
Yup, I'm definitely on an alternative kick, but at the same time, I love songs that are also powerful and can make me feel like a rockstar myself! ;-)
What are YOU listening to this week?